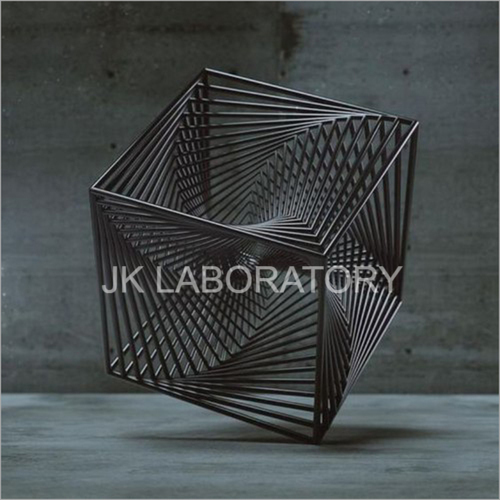 Mechanical Testing Services
Product Code : MTS - 89
Product Description
Mechanical Testing ServicesSpectro
JK LAB offers an excellent platform for wide range of Mechanical Testing services. We possess a high-class machine workshop for preparing precise test specimens which is the most crucial step and directly affects the ultimate evaluation of results of several mechanical properties. The test specimens are prepared for metallic and non-metallic materials as per the relevant protocols set by various National and International Standard like IS, BS and ASTM.

The mechanical properties of a material are reflection of their response towards the external forces. To know the performance potential of any material whether it is a raw material or a finished product, it is important to measure their mechanical properties. These properties contribute towards the performance of the material under specified environmental conditions and provide a guidance to make choice as per the requirements. It also tells about the inherited flaws in the designed material.

JK LAB is well equipped with all the Mechanical Testing Facilities to provide reproducible, reliable and precise determination of various tests including compressive strength, impact test, tensile strength, bend or re-bend test, hardness tests, weld-ability, flattening test and various other mechanical properties.
Major Equipments we possess:

Charpy Impact Tester - ASTM
Profile Projector
Hardness Rockwell, Vickers and Brinell (HBW)
Torsion Testing Machine
Erischen Cupping Test
Servo Hydraulic Automatic UTM (50 and 100 tonnes)
Broaching Type Notch Cutter

Surface Roughness Tester
Portable Hardness tester
Coating Thickness Tester
Micro Hardness Tester (10 to 1000 g)
Compression Testing Machine (300 tonnes)
Computerized UTM (50 and 100 tonnes)

Contact Us
16, Dharti Tenament. Opp.Labharth Society. Nr. Parth Society, Thakkarbapa Nagar, Ahmedabad, Gujarat, 382350, India